Plug And Play Monitoring Solution by Auto-Maskin
Jan 18, 2021 by Trident Engineered Solutions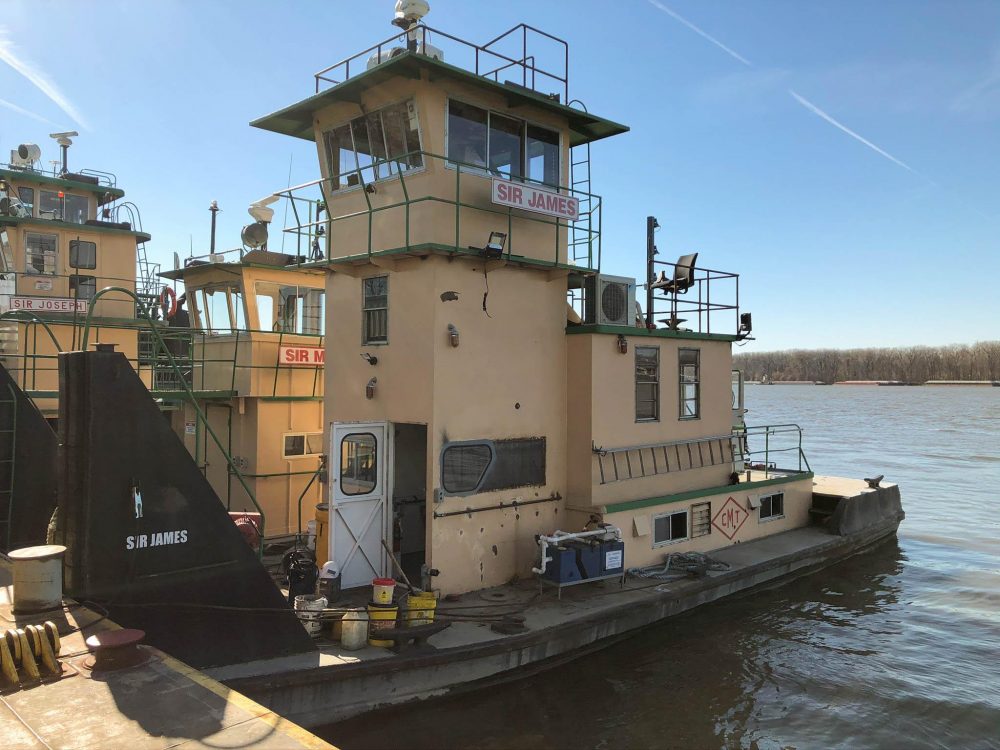 Canton Marine Towing spent a while trying to configure monitoring and engine controlling solutions for six boats with different manufacturers and components. Despite their best efforts, they couldn't find a good solution that fit their desired time frame. They faced challenges with final components, connections, programming, and OEM technical support.
That is when Palmer Johnson Power Systems and Trident Engineered Solutions partnered with Canton to find the ideal solution for their needs. We worked with Canton's team and trained them on the system's initial installation and use. They were able to install and train their other team members themselves on the remaining vessels.
Customer Needs
Canton Marine Towing needed to Comply with Sub Chapter M regulations and beyond with their vessels. They wanted a plug and play style system that does not require special programming assistance from the manufacturer. Canton requested a system that was easier to install, configure, had concise monitoring, clear visual information, and simple operation for everyone aboard the vessel. Canton also wanted to ensure that the new system would work with the mechanical fuel systems. Their goal was to have four boats completed in four months.
Monitoring/Engine Control Parameters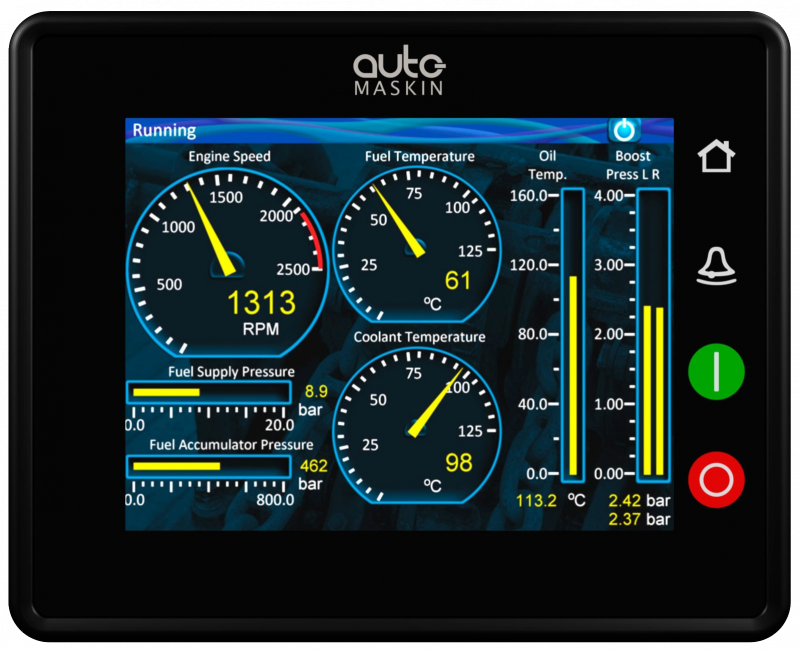 Canton was looking to monitor the main propulsion engines, generators, transmissions, and hydraulic tank levels. More specifically, they wanted to monitor speed, pressure, temperatures, tank volumes, and bilge levels. In addition to monitoring these levels, they wished to implement visual and audible alarms for each monitoring parameter. Lastly, they wanted the ability to start and stop the engines from the engine room and pilothouse.
Custom Solution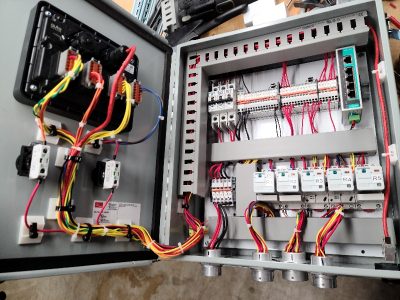 Palmer Johnson Power Systems and Trident Engineered Solutions (a Palmer Johnson Enterprises company) provided Auto-Maskin DCU210E engine control panels in the engine rooms in custom-built cabinets with the necessary accessories for the DCU210E displays, RP220E remote panel(s) for the pilothouse, and the appropriate sensors/harnesses for accurate monitoring.In addition to the DCU and RP displays showing monitoring information, they also can start and stop the engines from either location. The DCUs also control the engine starting aids such as glow plugs, intake heater, and electric fuel pumps. Per Canton's request, we were able to integrate these systems with all their mechanical fuel systems.We assisted with the installation of the panels on their first vessel for guidance. The customer was then able to complete the installation on the remaining three vessels. This allowed us to easily meet Canton's desired completion time frame of four months.