Josh Spitza Promotion - Director of Engineering & Operations
Apr 28, 2021 by Brad Borchers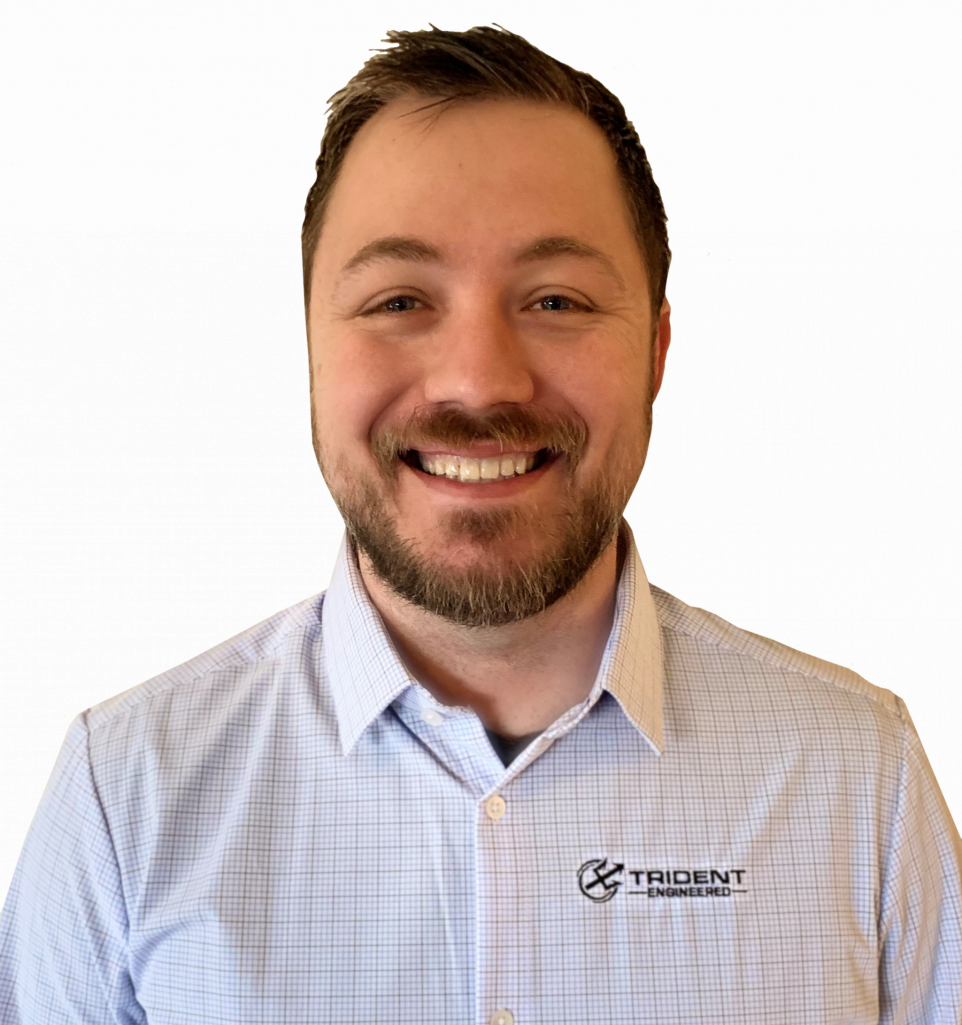 We're excited to announce Josh Spitza's promotion to Director of Engineering & Operations!
Josh Spitza joined the Palmer Johnson Power Systems team in the summer of 2019 to bring a different level of engineering skills to our business. From the time he started, we were in discovery mode to better understand Palmer Johnson Enterprise's customer's needs.
A New Venture
Throughout 2019 he helped us move forward with the idea of creating a stand-alone engineering business. Without his involvement from the start, we wouldn't be where we are today, which is poised to tackle the design and manufacturing of highly engineered solutions for major OEMs.
Trident Engineered Solutions quickly grew to include field service engineering and the machine shop. As the Hamilton Engine acquisition solidified and they added the Scania engine line, it was clear that Trident would have to support more than initially planned.
Navigating a Global Pandemic
While attempting to start up a business, the Coronavirus hit in the middle of the year. My responsibilities immediately shifted to other higher priorities. That meant Josh acquired more responsibility, and he was promoted to Chief Engineer & Operations Manager.
Josh's transition to Chief Engineer and Operations Manager was less than a year ago. Since then, he has done well living up to the responsibilities of his titles. Josh got a crash course on managing multiple functions at once, creating policies & procedures, navigating a variety of change-related challenges, and of course, dealing with COVID. He has done all that while also moving his family closer to our headquarters.
Building the Foundation for Success
I know how much the Trident team relies on Josh for guidance and direction daily. I also rely on him to provide unfiltered feedback on strategy and leadership-related decisions. He offers a great engineering perspective with a strong manufacturing background, which helps ensure we make decisions in the best interest of our customers. While we are just barely getting started, the foundation we created is set up for fast, scalable growth. As we build and scale the Trident team, the engineering and operations teams are in good hands, with Josh at the helm.

Director of Engineering & Operations
With that, I'm proud to announce Josh Spitza's promotion to Director of Engineering & Operations for Trident Engineered Solutions. I'm confident that Josh will do everything in his power to rise to the challenge of his new "Director" title. While his day-to-day tasks really won't change at the onset, I believe that this title is a more accurate description of the level of commitment & dedication Josh has shown to support Trident and all of Palmer Johnson Enterprises. It's also a better indicator of the level of trust I have in him to support our employees and customers.

Congratulations Josh!