How the Twin Disc AM080 can reduce your need to stock engines
May 29, 2020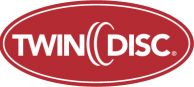 Twin Disc's new AM080 can dramatically change the way you think about stocking and sourcing engines by providing the hydraulic power you need in a configuration that will work with any industrial engine. Typically, aux PTO's located on the side of a diesel engine have limitations on the amount of hydraulic power they can pull from. So many engine manufacturers provide repto drive options on the back of an engine above the housing output to provide higher horsepower to the hydraulic outputs. The challenges with these configurations are that you don't have the option to remove or change the location of these repto drives when you don't need them giving you very little flexibility when space is at an all-time premium due to new emission regulations. This becomes a problem because they are expensive options, create packaging challenges, and they often have much longer lead times which makes forecasting difficult.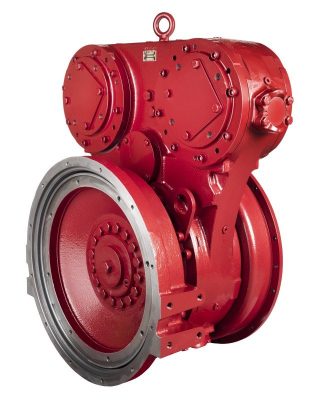 Twin Disc's AM080 solves all these issues and more! The AM080 ranges in housing sizes from SAE#3 to SAE#0 on both the input & output, which covers the good majority of industrial off-highway engines. Options include single or dual towers that can provide up to 450 HP to up to 4 hydraulic pump mounts without the need for a charge pump or external cooling in most applications. There are also two-speed increasing options, 0.87:1 and 0.77:1 to help give more options when selecting the hydraulic pumps. The AM080 can also be clocked in any rotation giving design engineers more flexibility on the space requirements. The pump pad mounts are modular so they can be easily swapped with different sizes. The AM080 can support diesel engines with ratings as high as 1200 HP.
With the flexibility and simplistic approach of the AM080, customers can greatly reduce the purchasing strain and engineering resources needed to find these solutions from their engine provider. These units have been highly engineered and tested by Twin Disc, and can be delivered in as little as 8 weeks.
Trident Engineered Solutions is a newly formed LLC under the Palmer Johnson Enterprise umbrella. Trident was formed to help provide better engineering and fabrication support to our customers. We are actively working to keep customers informed on new and existing products as well as to assist in getting it spec'd in and designed into the off-highway market. Please reach out to Trident Engineered Solutions by emailing solutions@tridentengineered.com with any questions or to learn how we can help your organization.